Dedicated Server SPECIALS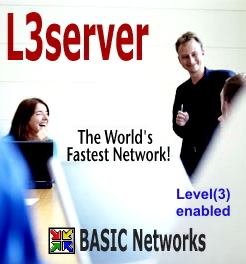 L3Server now offers powerful self-managed dedicated servers in its racks at the Level (3) data center in Europe. Our support for your dedicated server ordered here at Server.gs is just as fast and reliable as for our fully managed, highly secure Business Servers at L3server.com. Whatever support you need, we are there to assist you.
Find our full list of Dedicated Server SPECIALS at our European state-of-the-art L3 data center in Hamburg, Germany. The Level(3) network is the uncontested winner in network uptime and speed, with stable and super fast connections to other European countries and accross the Atlantic. All dedicated servers and VPS with full root access and Support. Since 2012 all our European racks and servers are powered by 100% renewable energy.